Listed:

April 2, 2019 21:43

Expires:

769 days, 13 hours
____________________________________________________________________________________
Are you a true Game Of Thrones fan?
20 questions – 3 minutes
Results
-
WINNER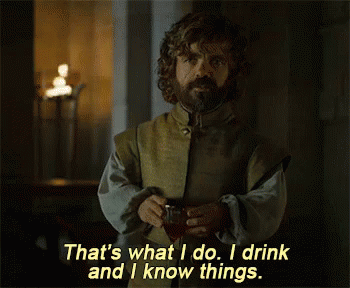 FAIL
#1 How many actors have played the role of Gregor Clegane (The Mountain)?
#2 During her teenage years, believing that her betrothal to Rhaegar would soon be announced, Cersei brought her companions Melara Hetherspoon and Jeyne Farman to a witch. What was the name of the witch?
#3 'When you play the game of thrones, you win or you die' is a famous saying in the series. Who did Queen Cersei first mention this to?
#4 What is the name of the poison that was used to kill King Joffrey at the Purple Wedding?
#5 What did Tyrion Lannister murder his father with?
#6 'Any man who must say, I am the king, is no true king'. Who made this statement?
#7 Bran Stark has a gift of seeing beyond the time he is in; he could see the future as well as the past. What name is given to people with this gift?
#8 Daenerys is known by many phenomenal names but which of these is not one of them?
#9 Jon Snow was given a gift after saving Lord Commander Mormont's life from the wight that attacked the wall. What was its name?
#10 What does 'valar dohaeris' mean?
#11 Which woman said this memorable line to a Kingsguard: 'You sound like a bloody woman'?
#12 What is Davos Seaworth most notable for?
#13 Who named Peter Baelish, Littlefinger?
#14 Westeros was originally inhabited by ________?
#15 Lord Varys is also nicknamed…..
#16 One of these tribes does not belong: Stone Crows, Burned Men, Second Sons and Black Ears. Pick the odd one out.
#17 Who ordered Ned Stark to be beheaded, despite Ned's confession of treason and offer of fealty?
#18 'Leave one wolf alive, and the sheep are never safe'. Who said this?
#19 At the Siege of Meereen what does Daenarys catapult over the walls?
#20 The Nights Watch consists of three groups. Which one of the following is not one of them?
Listing ID: 9175ca3d6bf9e7af